Luxury Cars Cincinnati
Smyth Imported Car Service Inc.| Luxury Cars Cincinnati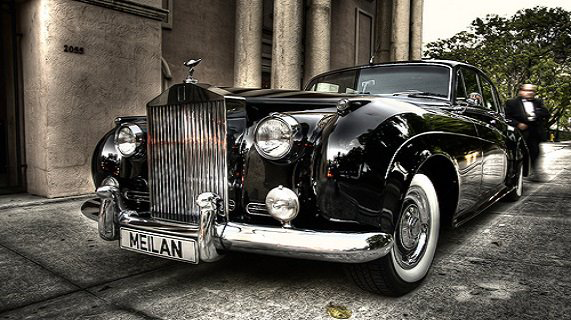 Smyth Imports provides service, repair, and maintenance. for Luxury vehicles. We were established in Ireland 1934 over 88 years in industry.
Luxury vehicle is a marketing term for a vehicle that provides luxury, pleasant or desirable features beyond strict necessity, and at increased expense, The term suggests a vehicle with higher quality equipment, better performance, more precise construction, comfort, higher design, technologically innovative modern, or features that convey an image, brand, status, or prestige, or any other 'discretionary' feature or combination of them
The Rolls-Royce Silver Cloud was the core model of the Rolls-Royce Motor Cars range from April 1955 until March 1966. It replaced the Silver Dawn and was, in turn, replaced by the Silver Shadow. The J. P. Blatchley design was a major change from the pre-war models and the highly derivative Silver Dawn. As part of a range rationalisation the Bentley S1 is very similar, apart from its radiator grille.
The chassis was a simple steel box section, welded together and very rigid. Construction retained the traditional split between chassis and body, which facilitated the provision of special bodied versions though in practice the overwhelming majority of cars were delivered with the standard steel body shell, produced by Pressed Steel, and employing light weight aluminium based alloy for the doors, bonnet/hood and boot/trunk lid. The car was 5.38 m (212 in) long, 1.90 m (75 in) wide, and massed 1.95 tonnes. The engine was a 155 hp / 4000 rpm 4.9 L six-cylinder unit with inlet over exhaust valves: twin SU carburettors were added in September 1957. The standard transmission was a four-speed automatic. The turning circle was 41 feet 8 inches (12.70 m)
The Silver Cloud III arrived in 1963. External dimensions were slightly tweaked, the interior remodelled, the weight reduced by a little over 100 kg (220 lb) and improvements made to the engine which included fitting 2-inch (51 mm) SU carburettors in place of the 1¾ inch units used on the Series II Silver Cloud. The compression ratio was increased to 9:1, reflecting the higher octane levels of premium fuel in major markets, although the option of a lower 8:1 compression ratio was still offered in markets where non-availability of higher octane fuels might be an issue.[4] Rolls-Royce, as before, refused to disclose overall engine power output, but indicated that there had been an improvement of "perhaps 7%". Increased power and weight reduction boosted speed and performance slightly. The engine now included a nitride hardened crankshaft to reflect the extra power being generated and in response to reports of broken crankshafts in the earlier V8 Silver Clouds. The transmission was a GM Hydramatic which Rolls-Royce used under licence.